Civil Rights, Human Rights Commemorated in Georgia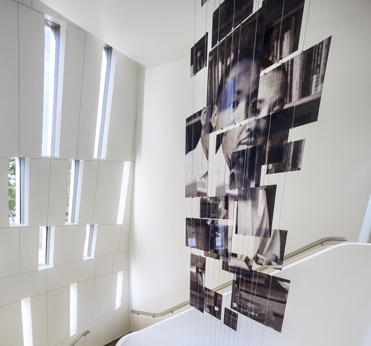 On October 16, the Georgia Historical Society and Georgia Department of Economic Development launched the Georgia Civil Rights Trail. It commemorates the civil rights movement in that state, by dedicating a historical marker recognizing the Atlanta Student Movement—a nonviolent campaign that began in 1960 when three students from Morehouse College rallied other students to "sit-ins" in downtown Atlanta. The movement led to the desegregation of restaurants, movie theaters, parks and other facilities.
The Georgia Civil Rights Trail project is cosponsored by the National Center for Civil and Human Rights, a museum in downtown Atlanta that highlights the achievements of both the civil rights movement in the United States and the broader human rights movement worldwide. Civil rights exhibits include a collection of Dr. Martin Luther King Jr.'s personal effects and interactive galleries that show examples of segregation and chronicle movement milestones. A permanent installation based on the Universal Declaration of Human Rights includes an interactive display intended to help visitors gain a deeper understanding of human rights issues. The Story of Human Rights film produced by the nonprofit organization Youth for Human Rights International is also on display in the museum.